How Would Leveling Up Your Restoration Business Change Your Life?
Consulting & Training to Grow Top-Line Revenue and Bottom-Line Net Profits so Your Business Can Generate Real Wealth.
How Would Leveling Up Your Restoration Business Change Your Life?
Consulting & Training to Grow Top-Line Revenue and Bottom-Line Net Profits so Your Business Can Generate Real Wealth.
THE RESTORATION SALES & PROFITABLE BUSINESS GROWTH EXPERTS!

Proprietary Marketing
Programs to Build Your Referral Network

Close More of the Leads
You're Already Getting

Turn Your Entire Company
Into a Sales Machine

How to Maximize
Net Profits
You work too hard to settle for "making a living" but never achieve true financial freedom!
You're making a nice living, but you know that more, a lot more, is possible.
You can see that it's about leveling-up but despite everything you do, you just can't seem to break through.
You see TPAs are gobbling up more and more market share every year but being indentured to the TPAs isn't why you became an entrepreneur. But how can you find enough work?
Mergers and acquisitions are creating bigger and bigger competitors with a lot more capacity than you have.
Do you sometimes feel paralyzed with the sense of time running out?
Do you worry your company will end up at auction selling for pennies on the dollar instead of funding your retirement?
BDA has been helping restorers grow their businesses and generate real wealth for almost 20 years! You'll have a team of experts working for you and with you to turn your company into the kind of business you've always dreamed of running.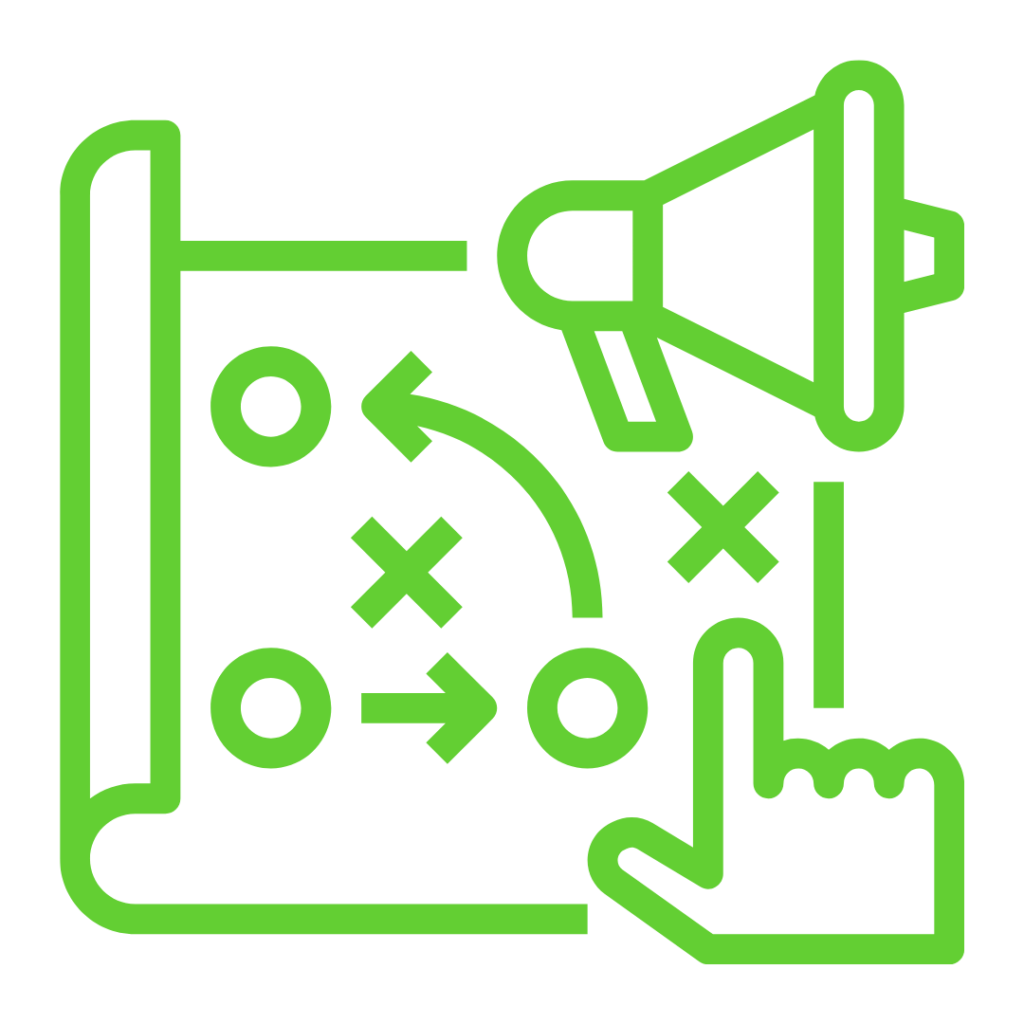 Creating a Marketing & Sales Culture
At BDA we have created marketing strategies for scores of restorers that have allowed them to break through the clutter, communicate a powerful value proposition and drive the growth of their business.
Learn More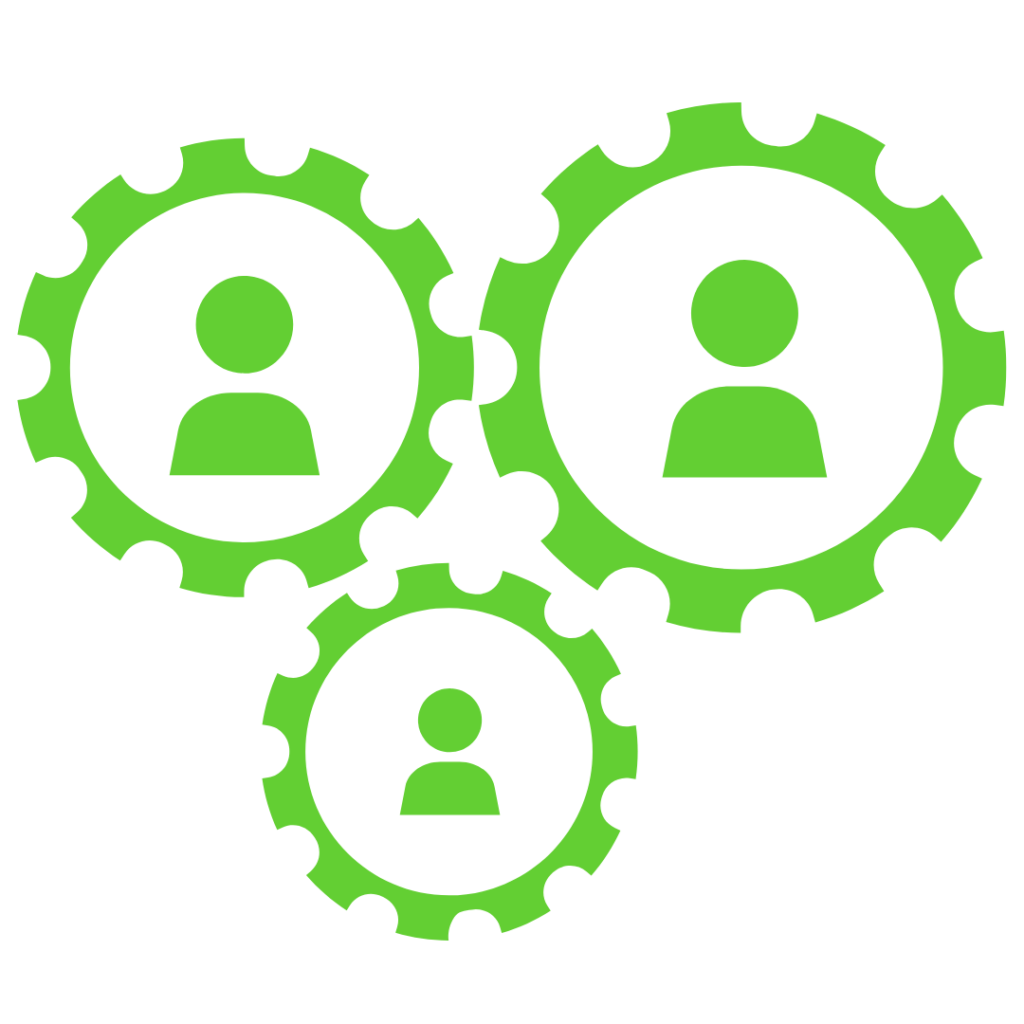 Maximizing Net Profits to Generate Wealth
Far too many business owners are focused on the "vanity number" of gross sales revenues. It sounds great to talk about owning a $5 or $10 million company. But let's be honest. Who cares about top line? In other words, it's not about the revenue that you generate but how much of it you have left at the end of the year—in cash!
Learn More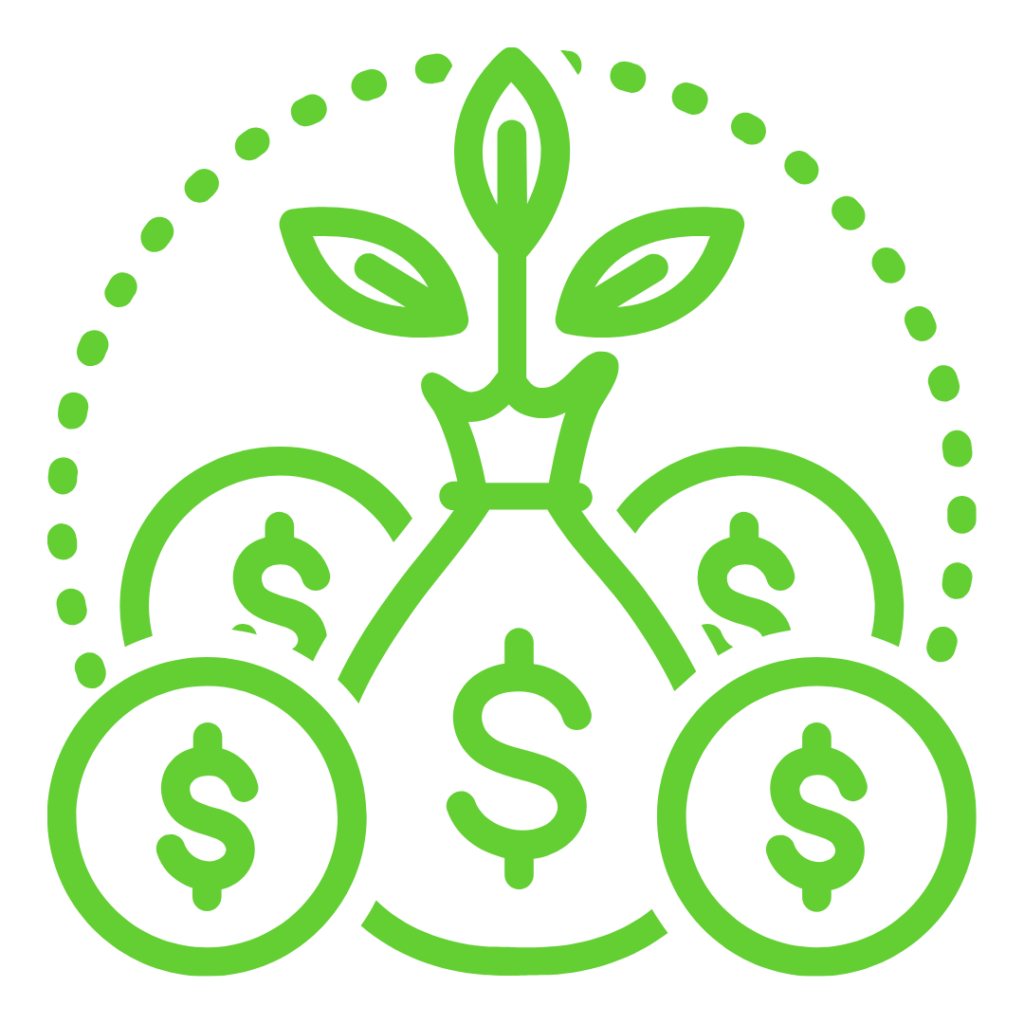 Gaining Control by the Numbers
Imagine piloting a rocket through the asteroid belt without any lights or instruments! It sounds funny but this is what many restorers do when their financials are not properly set up and understood to tell them the "story of their business".
Learn More
Success shouldn't be so hard for such hardworking people.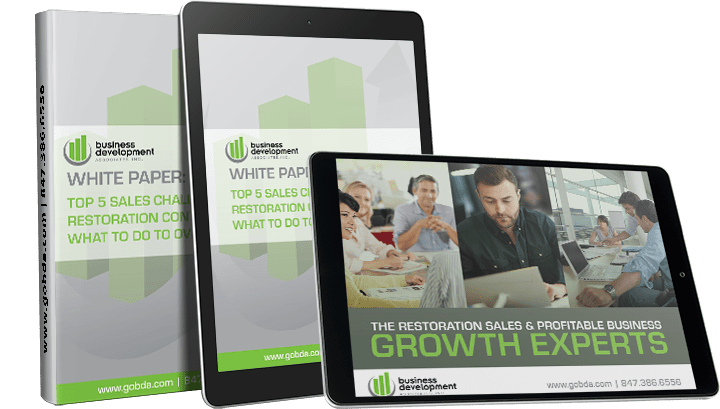 With over 100 years of combined experience in the restoration industry and over $100 million generated in new business for businesses just like yours, we can help you win. We have a proven process that will help you grow your business and generate real wealth without being at the mercy of TPAs, weather or good luck.

"It appears from my perspective that you have helped develop the best business development team we have ever had. I have been in this business a long time and appreciate the unique approach you take to the industry. I have never had a team so focused and confident in their efforts with programs that I consider pertinent and practical in showing the customer that we care about them. Appreciate all you have done, and hopefully will do. Please feel free to use us as very satisfied clients"
Cliff Ellis, President Compleat Restorations

"Our work with BDA opened our eyes to opportunities that we hadn't even considered. Using their systems and training our business has tripled and we continue to grow through the marketing and sales programs BDA taught us. We do program work that we choose to do—not because we have to. Even though we are no longer clients we continue to use the BDA Way every day. If you're looking to grow your business, call BDA. It has changed our company!."
David Sweet, President Midwest Remediation

"My brothers and I won't have to work another day in our life if we don't want to. And that's largely due to our work with BDA and the way you repositioned our company that made us an attractive acquisition. We told you in the beginning that we're not big on 'thank yous' but thank you!"
Dave Hanks, Owner/Partner Bridgewater Companies

"I just felt the need this morning to let you know how much I appreciate all you do for us. New opportunities exist now that I never understood before or even supposed would exist. The future looks exciting (even though I know there's still a long, hard road to walk), and a large portion of the credit for that belongs to you"
Chris Empey R&E Cleaning & Restoration
A plan to level-up your business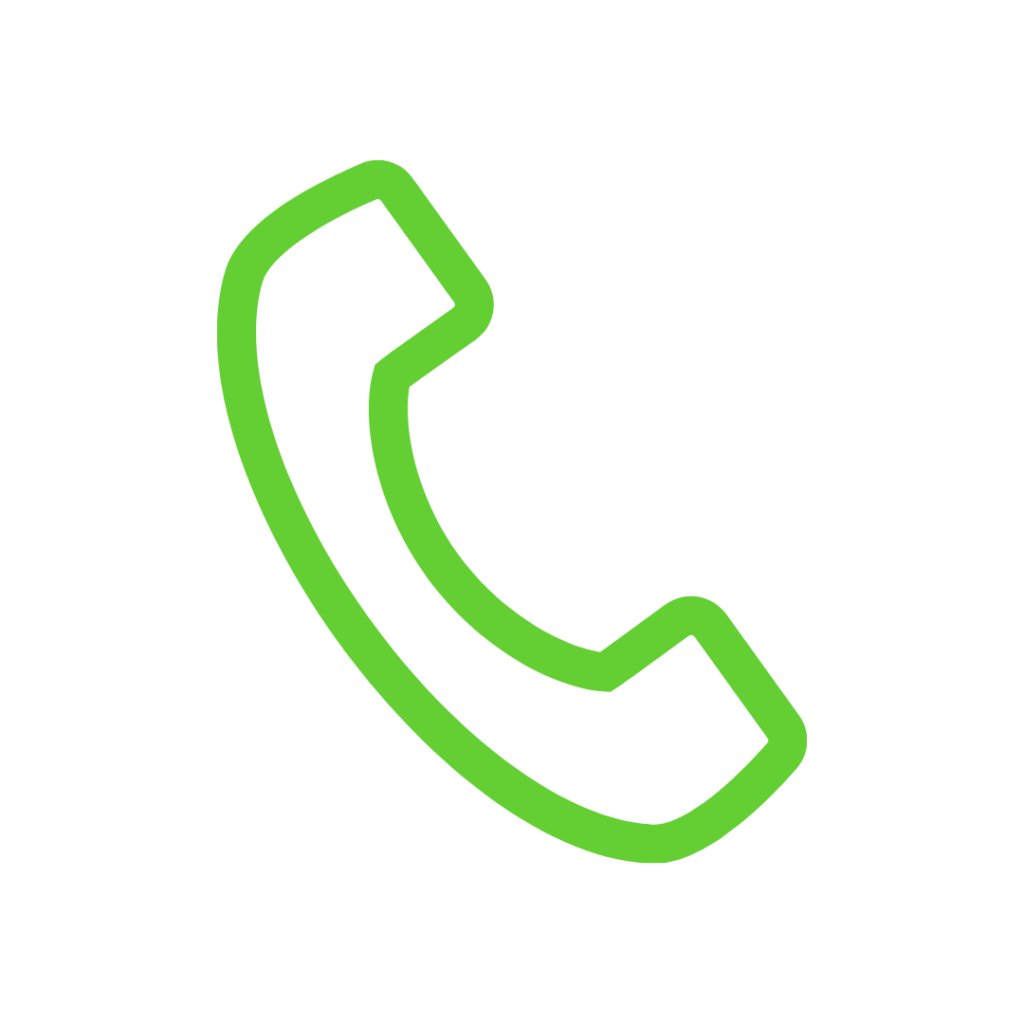 1. Schedule a Discovery Call

Let's get to know each other a little. Let us listen to you and discover where you are now, where you want to be and the road you've traveled so far.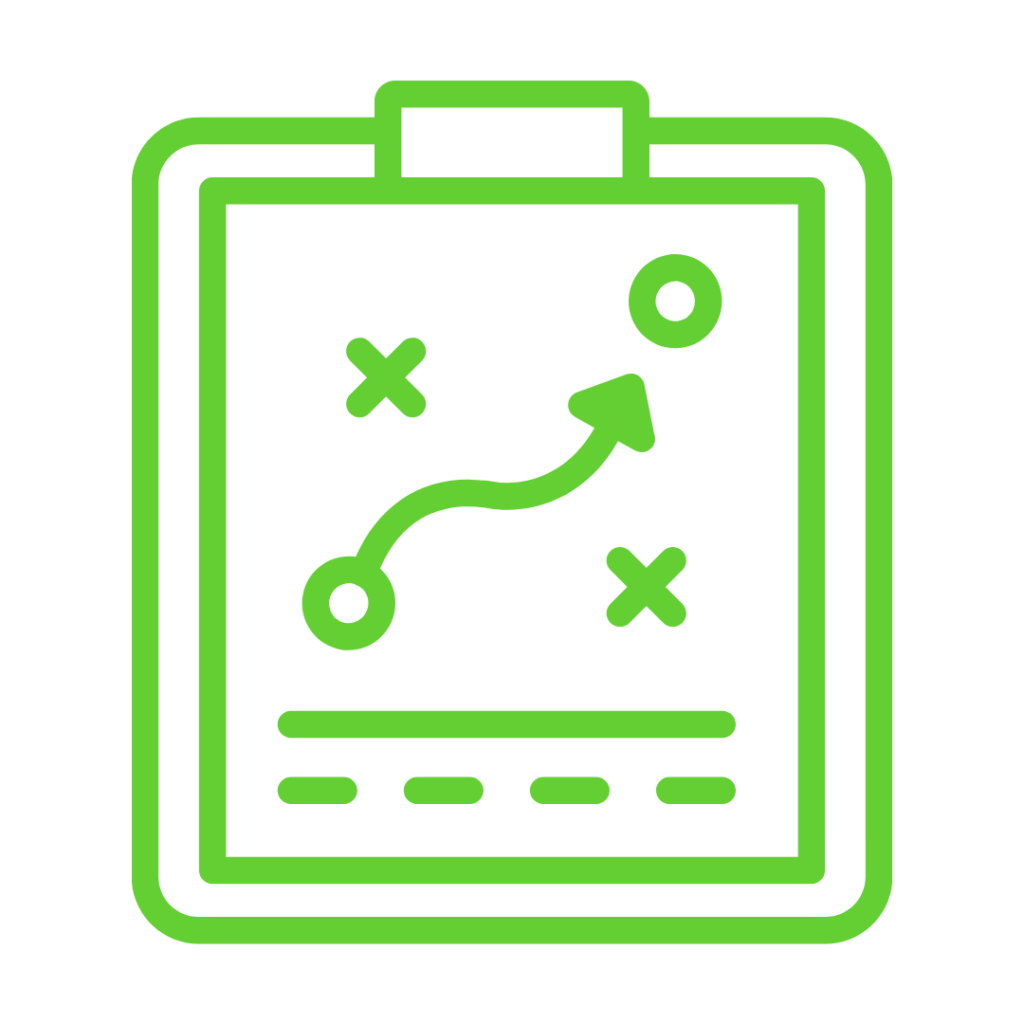 2. Let's Perform a "Launch Ready" Diagnostic

One of the biggest problems for most business owners is that they don't know what they don't know. Our comprehensive diagnostic looks at your sales and marketing, operations and management and financial management areas. Industry experts will review hundreds of data points looking at whether your company is ready to withstand the stresses that growth brings as well as whether you are currently maximizing your net profit.

A comprehensive final report will guide your next steps to profitable business growth, maximizing the success of any engagement!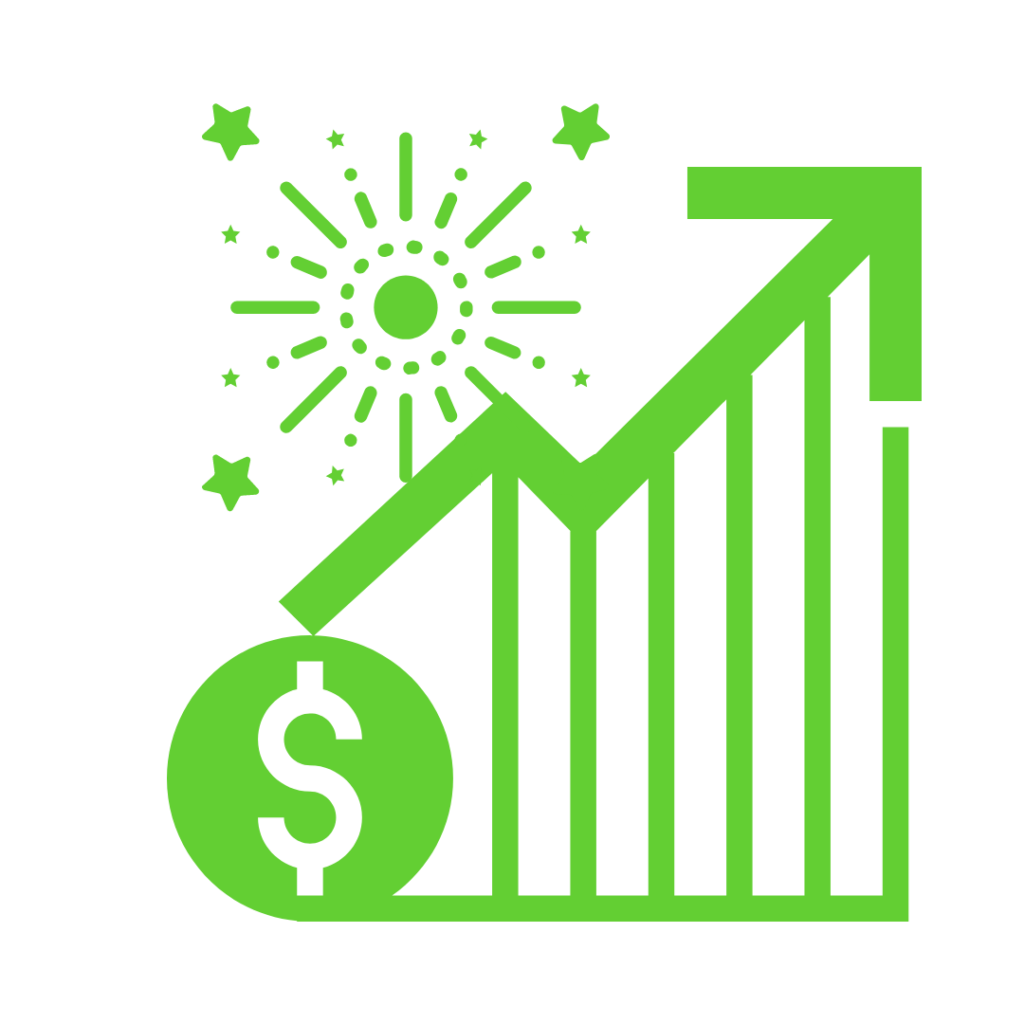 3. Into Action!

Once we have a consulting plan, we'll assemble the team and get into action! Whether your engagement is a shorter, project-based one or a multi-year business transformation, your BDA team is "all in" and ready to do what it takes to reach the stars!
Generate wealth with a business you love.
Many entrepreneurs struggle for years to grow their business into the wealth generating asset they know it can be. Revenue might increase but profits only show on the books and never make it to the bank.

The dream of running a business that generates real wealth always seems just out of reach and it's not for lack of hard work. You know something needs to change but it's overwhelming to know where to start or what changes will actually work.

Schedule a discovery call today and get off the hamster wheel of hard work with little profit. Finally experience the relief and security that comes when you grow a successful restoration business that generates the wealth you know is possible.

To your success,
Tim Miller, Founder

P.S. Be sure to download our latest white paper with Top 5 Sales Challenges Facing Restoration Contractors and What to do to Overcome Them and uncover areas where you're missing out on growth opportunities.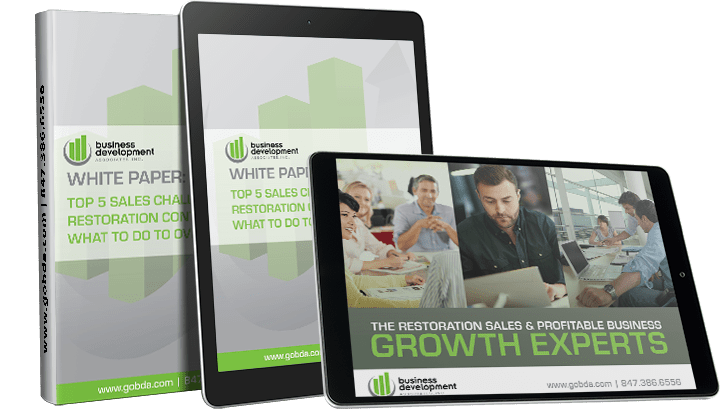 Download White Paper for Free!
Free
White Paper: The Top 5 Challenges Facing Restoration Contractors and What to Do to Overcome Them
Download this free PDF and uncover areas of your business where you're missing growth opportunities.